About
Karen is a product manager based in Los Angeles with a strong background in the entertainment industry. She is passionate about analyzing workflows, identifying pain points, and solving them with improved user experience and design, placing a special emphasis on equity and accessibility.

In her spare time, Karen manages the branding and is a part-time editor of her husband's popular kid's podcast What If World (occasionally appearing as a guest). She previously ran the small business Mallow & Hop, providing gourmet marshmallows with unique flavors to California foodies.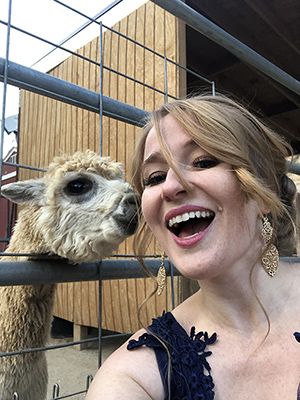 Philosophy
I don't let anything be harder than it has to be.
When we started the What If World Patreon page in 2018, one of the benefits we wanted to offer was a note with a personalized "What If" question sent in the mail with a small gift every 3 months. But Eric had in a terrible car accident in 2016 that shattered his right wrist and has made certain activities - like writing by hand - difficult and painful. Though it was manageable for a short while, eventually our fanbase grew and we were sending out over 100 hand written cards every month. It took many hours across multiple days and left him in agony every time.
I knew it didn't have to be that way.

I sent Eric to Calligraphr to create a font out of his handwriting. I had him start listing the kid's names as the "Note" on Patreon. And I built the What If Question Generator using base code by Orteil. Soon, we were exporting a google spreadsheet with every kid's name and address, using formulas to slot their names into automatically generated "What If" questions, and setting them to print out on neon cards using the Mr. Eric font.
Shh, don't tell the kids.
There's nothing I can't figure out with a good search engine and a little trial and error.
At Casting Networks, the age information for talent profiles and roles is stored in months instead of years. But when looking at data, it's not helpful for me to see spread of minimum ages on a role with numbers like "216", "300", and "480" - my stakeholders don't expect to divide every number on a graph by 12. It took a few minutes, but with the help of this Sisense Help Article and maybe 20 different attempts at figuring out the right code, I had it displaying "18", "25", and "40".
I find and address the cause, not the symptom.
As a product manager, I hear a lot of requests like "Can we have a button there that does this?" Sometimes your customer has landed on the exact right solution! But often, they're just putting a band-aid on their issue. What are they trying to do? Is it a common workflow? Once I know that, I can determine whether it can be solved in a more efficient or more effective way.
Done is better than perfect.
I can always do another draft. Get something onto paper, then get feedback. The first iteration of this website (you're currently looking at it) was done in less than a week. (And I couldn't do CSS at the beginning of that week!)
Miscellaneous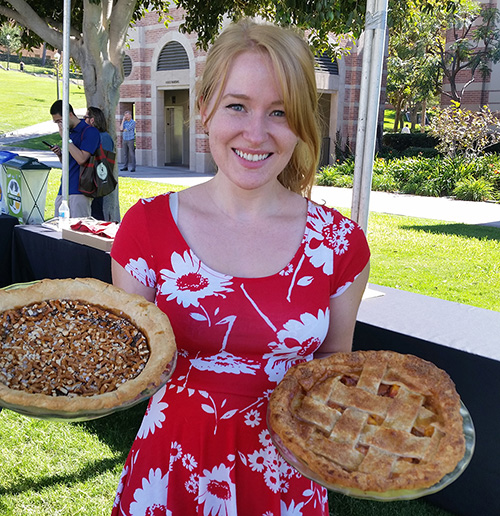 My husband's name before we were married was O'Keefe. I wasn't attached to my maiden name, he was to his, we wanted to have the same name for ease with kids, but I categorically refused to just take his name (and spare him the pain of all of the paperwork). As a joke I threw out "What if we just do O'Keeffe and I say I actually took Georgia O'Keeffe's name?" And we did.
From 2015-2018 I entered 3 yearly pies into the KCRW Good Food Pie baking content, and never even placed. Miso Peach is my signature pie.
When I get the chance I love to climb (indoors) but I could never really do much better than a V3 bouldering or a 5.8 top-roping.
My favorite TV shows of all time are Frasier, Parks & Recreation and Avatar: The Last Airbender. My favorite movies of all time are Stardust, Bachelor Mother (1939), A Goofy Movie and The Muppet Christmas Carol. My favorite song is (probably) Paradise by the Dashboard Light but my theme song is I Go to the Zoo. My favorite band is Jukebox the Ghost.
Fred the Dog from What If World is based on our real dog, Fred, who was adopted in 2010. His tongue really does stick out and he really does love eating sticks. We also have a dog named Ginger, a cat named Otis, and two sons.